The Design of Play Podcast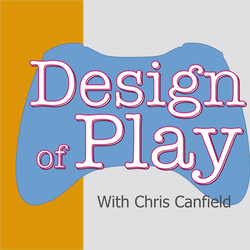 Play has embedded itself as a defining feature of modern adulthood, fundamentally changing the way we live.
Design of Play
is a bi-weekly journey into the design of this new, yet oldest medium. From video games to social games, board games to theme parks, freemium to $50 disks, veteran video game designer Chris Canfield and engineer / marketing consultant David Allen Davis cover it all.
Subscribe in:
iTunes
|
Android
|
RSS
---