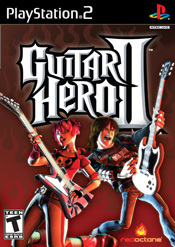 Guitar Hero 2
Guitar Hero 2, one of the bestselling games of 2006, has developed quite the cult following. There are people to this day who swear it is the best of the Guitar Hero line. As the designer on the project, I saw the need to fix the narrative shortcomings of Guitar Hero 1, immerse the player more deeply into the touring musician lifestyle, and give the fans something to be really excited about again. We also made many changes under the hood to the control system design, making this the cleanest playing Guitar Hero. I'd say we succeeded at all of our goals.
Guitar Hero 2 on Amazon
---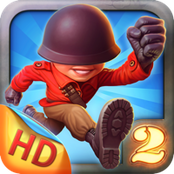 Fieldrunners 2
Fieldrunners 2 was THE highest rated app store title of 2012. In the years since launch, it has received a cult following of players addicted to the simple but accessible gameplay and entrancing worldbuilding. On the project I worked as a Senior Designer, level designer, writer, sound designer, and even did a 2-month stint as the producer.
And in one of my proudest moments in game development, my writing earned
three
front-page
reddit
threads.
Fieldrunners 2 on Amazon
---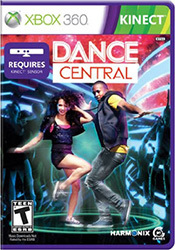 Dance Central
On Dance Central, we were charged with A: legitimizing Microsoft's foray into motion sensing, the Kinect, B: revitalizing the dance genre in US gaming, and C: teaching people to actually dance. Millions of units later, we have a winner.
My role on Dance Central was largely initial concepting, global design, and pushing a prototype through to production level with the help of the excellent
Fire Hose Games
.
Dance Central on Amazon
---
---
Punch Stuff
Length: 20 minutes
Genre: Brawling POC
Team Size: Just me
Development Length: 10 weeks, part time
My Part: Everything
Oculus VR update coming shortly
Online Version
- requires Unity plug-in
Win Version
- Xbox controller recommended
Mac Version
---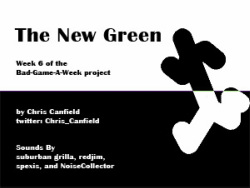 The New Green
online, flash
Length: 15 minutes
Genre: Physics Puzzler
Team Size: Just me
Development Length: 1 week
---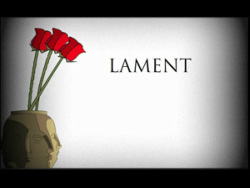 Lament
online, flash
Length: 20 minutes
Genre: 2D Survival Horror
Team Size: 5 people
Development Length: 4 weeks, part time
My Part: Design, Lead Coder
---
...more on the
Indie
page
Full Disclosure: I get a small cut of the referral links above, which help keep the website lights on.